Union Budget 2023-24 Vision for Amrit Kaal
Growth and Job Creation
Strong and Stable Macro Economic Environment
Opportunities for Citizens with focus on the Youth
Amrit Kaal: Saptarishi – 7 priorities
Inclusive Development
Infrastructure and Investment
Reaching the Last Mile
Youth Power
Green Growth
Financial Sector
Unleashing the potential
Sabka Sath Sabka Vikas – Inclusive Development
Agriculture and Co-operatives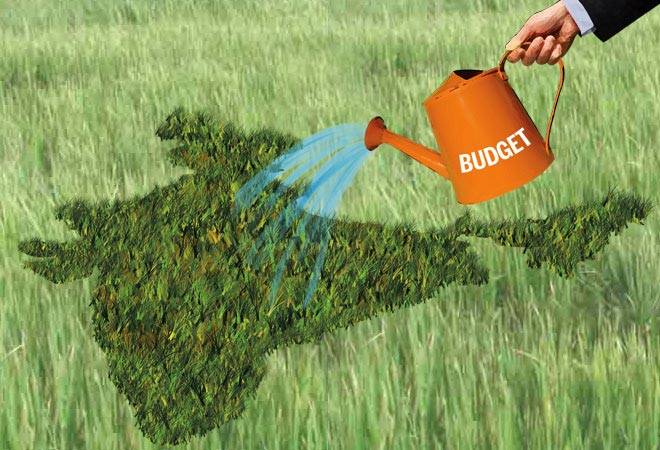 Expand Digital Technologies to boost the agriculture sector

Promote Natural Farming and fund rural start-ups

Build and open-source, digital public agriculture and infrastructure

Atmanirbhar Clean Plant Programme – To boost the availability of disease free quality planting material for horticulture with an outlay of Rs.2,200 crore.
Shree Anna: Making India a Global Hub for Millets – IIMR Hyderabad upgraded as centre of excellence

PM Matsya Sampada Yojna target investment of Rs.6k crore: To boost Fishing Value Chain

Setting-up of widely available Storage Capacity to enhance Farmers Remuneration

Rs.20 Lakh crore agriculture credit targeted at Animal Husbandry, Dairy and Fisheries Sector
Health
Sickle-cell anaemia focus on health push

157 new nursing Medical Colleges

Boost to Media and Pharmaceutical Research via ICMR
Education and Skills
States to be urged to set-up physical libraries at Panchayat and ward levels

National Digital Library to be set up for children and adolescents

Revamped Teachers Training via; District Institutes of Education and Training

Launched Skilled India Digital Platform

National Apprenticeship Scheme (NAS) under which 4.7 million youths will be provided stipend support via; Direct Benefit Transfer (DBT)

1000 Labs to come up for engineering institutes for developing applications using 5G services

Boost Mid-day meal scheme to increase in allocation to Rs.11.6 crore in F.Y. 2023-24 from Rs. 10.2 cr. in F.Y. 2022-23.
Inclusive Development for all
Ujjawala: Rs. 9.6 crore LPG connections
Rs. 220 crore Covid Vaccinations of 102 crore person
SBM: Constructed Rs. 11.7 crore household toilets
Rs. 9crore Drinking Water connections to rural houses
PM-KISAN: Cash transfer of Rs.2.2 lakh crore to over 11.4 crore farmers
Pradhan Mantri Suraksha Yojana and Pradhan Mantri Jeevan Jyoti Yojana: Insurance cover for 44.6 crore persons
PM Jan Dhan Bank Account – Rs. 47.8 crore
Infrastructure and Investment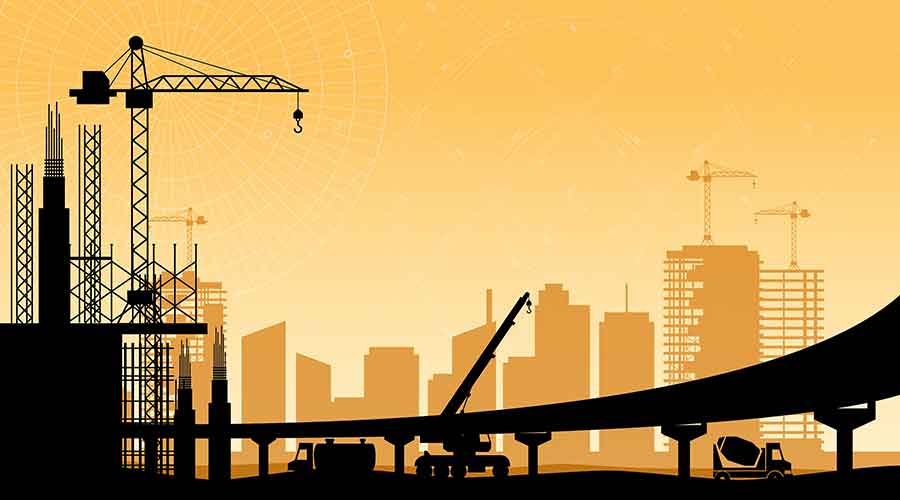 Incentives to boost Investment in Infrastructure and Productive capacity
Increased capital investment outlay by 33.4% to Rs. 10lakh crore
Highest ever capital outlay of Rs. 2.4o lakh crore for Railways
Continuation of 50 year interest free loan to State Governments to incentivize infrastructure investment
100 transport infrastructure projects identified for end-to-end connectivity for ports, steel, fertilize sectors
Creating Urban Infrastructure in Tier 2&3 cities via; establishment of Urban Infrastructure Development Fund.
Unleashing the Potential Trust Based Governance
AI in India: To set-up educational institutes in education institutes
National Data Governance Policy: To enable access to anonymized data for research by Start-ups and academia
Vivad se Vishwas I: Relief to MSMEs by executing less stringent contract
Vivad se Vishwas II: Standardized settlement scheme for contractual disputes of Govt. and Govt. undertakings
E-courts: Launched phase 3 of E-courts for effective administration of justice
Entity Digi Locker: Facilitating secure online storing and sharing of documents with the business ecosystems
Lab Grown Diamonds sector: R&D grant to reduce import dependency
Green Growth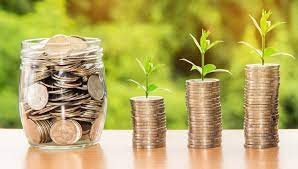 Rs. 35,000 crore outlay for growth in Green Energy Transition
Launched PM-PRANAM (Program for restoration, awareness, nourishment and amelioration of Mother Earth): To incentivize States/UTs to promote usage of alternative fertilizers
GOBARdhan (Galvanizing Organic Bio-Agro Resource Dhan) Scheme: 500 new 'Waste to Wealth' plants for promoting circular scheme
Green Credit Program to incentivize sustainable actions
MISHTI (Mangrove Initiative for Shoreline Habitats and Tangible Incomes): For mangrove plantation along the coastline and on salt pan lands
Amrit Dharohar: For optimal usage of wetlands
Setting up of 10,000 bio-input resource centre to facilitate farmers to adopt natural farming
Promotion of Battery energy storage systems
Promotion of coastal shipping for energy efficient transportation
Allocation of funds for replacing old-polluting vehicles
Amrit Peedhi: Youth Power
Pradhan Mantri Kaushal Vikas Yojna 4.0. scheme: To skilled lakhs of youth, covering new courses like coding, AI, Robotics, 3D Printing etc.
Measures to boost Tourism Sector: At-lease 50 destinations selected through challenge mode, to be developed as a complete package for domestic and foreign countries
States will be encouraged to set-up Unity Malls: For promotion and sale of ODOP (One District-One Product) , GI and handicraft products
Financial Sector
Setting-up of National Financial Information registry: To enable efficient lending and promote financial stability
Mahila Samman Bachat Patra : One-time new small savings for a 2 year period with the deposit facility of up-to Rs.2 lakh for women
Setting up of a Central Data Processing Centre: For faster handling of administrative work under the Companies Act
Benefits for Senior Citizens: Enhanced maximum deposit limit from Rs.15 lakh to Rs.30 Lakh.
Credit Guarantee Scheme for MSMEs: Expanded corpus under a revamped scheme to enable additional collateral free guaranteed credit of Rs.2 lakh crore
Initiative s to promote business activities in GIFT IFSC
Create more trained professionals in Securities Market
Fiscal Management
50 years Interest Free Loans to State
To be spent on Capital Expenditure within 2023-24
Part of the loan is conditional on States increasing actual Capital expenditure and parts of outlay will be linked to States undertaking several reforms
Fiscal Deficit of 3.5% of GSDP allowed for States
Fiscal Consolidation: Targeted Fiscal Deficit to be below 4.5% by 2025-26
Tax Proposals
Indirect Tax Proposal
Simplification in Indirect Taxes to deliver:
Higher Exports

Higher domestic manufacturing

More value addition in the economy

Green energy and mobility
Changes to Custom Duty:
Import of capital goods for Lithium-ion battery manufacturing for Greener mobility

Import of mobile camera lens for deepening value addition

Denatured ethyl alcohol for Chemical Industry

Key inputs for producing shrimp feed to benefit marine export

Continuing concessional basic custom duty on copper scrap for augmenting raw material availability for MSMEs.

Compounded rubber to bring it at par with natural rubber to duty circumvention
Direct Tax Proposal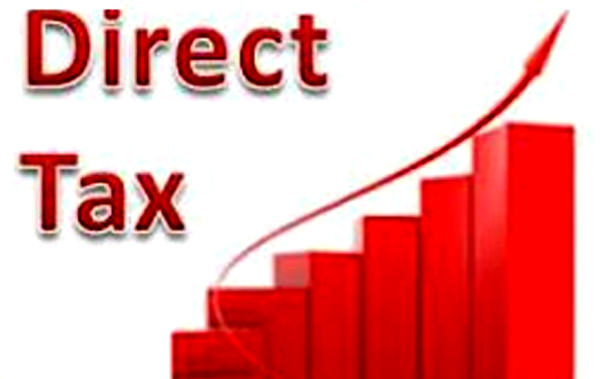 Tax reliefs to citizens
45% tax returns on tax payers portals were processed within 24 hours

Average Processing Period reduced from 93 to 16 days in 8 years

Processed more than 6.5 crore return this year
Personal Income Tax – New Tax Regime
Income limit for rebate of income tax increased from Rs.5 lakh to Rs. 7 lakh

Highest surcharge rate on income above Rs.5 crore to be reduced from 37% to 25%

Extended benefits of standard deduction for salaried and pensioners

Increasing tax exemption limit to Rs.25 lakh on leave encashment on retirement for non-government salaried employees

Tax exemption limit raised from Rs. 2.5 lakh to Rs. 3 Lakh
Proposed (FY24) concessional, or new, tax regime
Income upto Rs.3 lakh are not liable for Tax

Income between Rs.3 to 6 lakh, to pay 5% of income in excess of Rs.3 lakh

Income between Rs.6 to 9 lakh, to pay Rs. 15,000 plus 10% of the amount by which the income exceeds Rs.6 lakh

Income between Rs.9 to 12 lakh, to pay Rs. 45,000 plus 15% of the amount by which the income exceeds Rs.9 lakh

Income between Rs.12 to 15 lakh, to pay Rs. 90,000 plus 20% of the amount by which the income exceeds Rs.12 lakh

Income above 15 lakh, to pay Rs. 1,50,000 plus 30% of the amount by which the income exceeds Rs.15lakh
Tax Benefits for Industry
MSME
Enhanced limit for micro enterprises and professionals to avail benefits of presumptive taxation; 95% of receipts to be non cash
Deductions on payment made to MSMEs to be allowed only when payment is actually made
Cooperatives
Extending 15%corporate tax benefit to new co-operatives, commencing manufacturing till 31st March 2024
Higher limit of Rs. 2 lakh per member for deposits and loans in cash by PACS and PCARDBs
Higher limit of Rs.3 crore for TDS on cash withdrawal for co-operative societies
Start-ups
Extension of the date of incorporation by one year for income tax benefits to start-ups
Benefits of carry forward of losses on change of shareholding of start-ups from 7years of incorporation to 10 years
Rationalisation
Income of authorities, boards and commission setup by statues of the Union or State to be exempted from income tax in certain sectors
Extension of period of tax benefits to fund relocating to IFSC, GIFT City till 31st March 2025
Allocation of Specific Ministeries (Value in Rs. Lakh Crore)
Ministry of Defence – Rs. 5.94
Ministry of Road Transport and Highways – Rs. 2.70
Ministry of Railways – Rs. 2.41
Ministry of Consumer Affairs, Food and Public Distribution – Rs. 2.06
Ministry of Home Affairs – Rs. 1.96
Ministry of Chemical and Fertilizer – Rs. 1.78
Ministry of Rural Development – Rs. 1.60
Ministry of Agriculture and Farmers Welfare – Rs. 1.25
Ministry of Communication – Rs. 1.23
Allocation to Major Schemes for F.Y. 2023-24(In INR Crore)
Development of Pharmaceutical Industry – Rs. 1250
Jal Jeevan Mission – Rs. 70,000
Eklavya Model Residential School – Rs. 5943
Pradhan Mantri Awas Yojna – Rs. 79,590
Scheme for Faster Adaption and Manufacturing of EV's (FAME) – Rs. 5172
North East Special Infrastructure Development Scheme – Rs. 2491
What's Costlier
Electric Kitchen Chimney
Articles made of Gold, Platinum
Silver Doors and Bars
Copper
Compounded Rubber
Cigarettes
Clothes
What's Cheaper
Camera Lenses
Mobile Phones
TV Parts
Denatured Ethyl Alcohol
Acid Grade Flourspar
Domestic Manufacture of Shrimp